Scaled Agile Framework® (SAFe®) Training
On-premise, private training for your team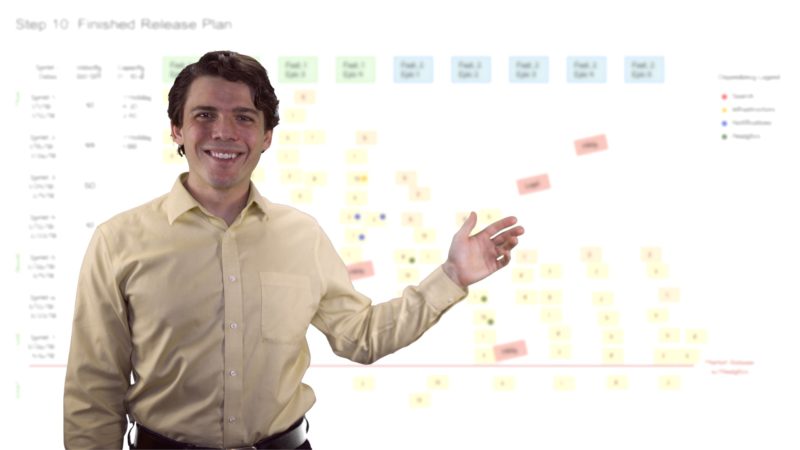 Scaled Agile Framework® (SAFe®) Training
On-premise, private training for your teams
Private Scaled Agile Framework® (SAFe®) Training
SAFe is one of the most popular frameworks for scaling Agile. It has been in use for over a decade and updated regularly with new learnings. It is used in many industries and in companies of all sizes, ranging from SMBs to Fortune 10 enterprises.
I provide private, on-premise, certified SAFe training classes, generally in and near San Francisco. Unlike public classes, my classes are a safe place to talk about the confidential concerns that face your company without fear of a competitor overhearing. There's no need to spend money on costly travel arrangements for your team… I come to you!
Courses Offered
As a fully certified SAFe Program Consultant, I offer these SAFe 4.5 courses from Scaled Agile: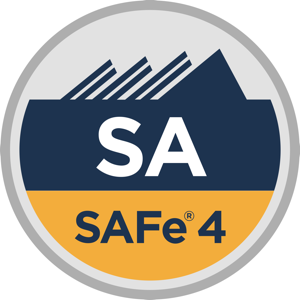 Leading SAFe
For leaders of a Lean-Agile change initiative to develop a Lean-Agile Mindset and apply the principles and practices of the Scaled Agile Framework® (SAFe®) to support Agile Teams, programs, and Program Portfolio Management. Coordinate and lead a Lean-Agile transformation at enterprise scale.
SAFe® 4 Practitioner (SP)
SAFe for Teams
For Lean-Agile team members to gain experience as an Agile Team member in a SAFe Agile Release Train (ART). Break down features, write user stories, improve team and train processes, and plan and execute Iterations.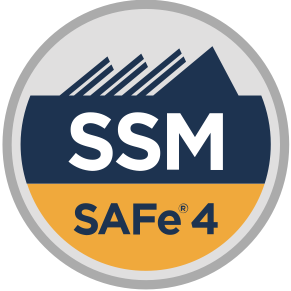 SAFe® 4 Scrum Master (SSM)
SAFe Scrum Master
For Scrum Masters learning about their role in a SAFe enterprise context. Learn to facilitate Team and Program Level events for successful program execution, explore Scrum in the context of the entire enterprise, and become a servant leader and coach.
SAFe Scrum Masters help Agile Teams to deliver the maximum business value that is achievable through SAFe.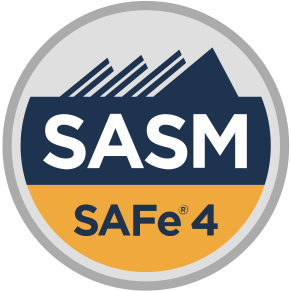 SAFe Advanced Scrum Master (SASM)
SAFe Advanced Scrum Master
For SAFe® Scrum Masters or equivalent responsible for program execution. Learn scalable engineering, DevOps practices, and facilitate cross-team interactions in support of program execution and relentless improvement in an enterprise environment.
SAFe® Advanced Scrum Masters develop a systems view of the Scrum Master role in an enterprise with a focus on integrated practices for facilitating teams in larger Agile programs.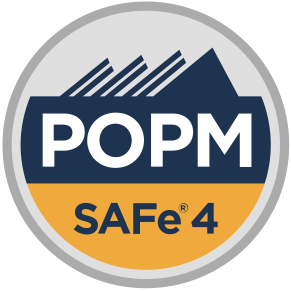 SAFe Product Owner / Product Manager (POPM)
SAFe Product Owner / Product Manager
For Product Management Office (PMO) professionals to apply Lean-Agile values and principles and economic prioritization, and develop skills writing epics, Capabilities, Features, and user stories within the context of SAFe.
SAFe PO/PMs enable product development flow, drive program execution, and operate in the enterprise to drive the continuous delivery of value.
Send me a message to get started!